Website and Brand Building Agency
A unique combination of wooden blocks alongside a mobile app to help you master independent website design. With The WordPress website bundle anyone can create, build and develop their own website with the assistance of our award winning developers and project managers.
ORDER NOW
Modular WordPress website bundle
The

ultimate

solution

to

your

website

development

needs.
The Wooden block set encompasses an incredible range of modern and upcoming website designs,  revolutionizing the entire web design experience. The use of physical objects introduces a hands-on modular approach to website development which facilitates visualization, easy wireframe/mockup creation, independent website set ups  or simplified collaborative work with a web developer.
Allow freedom of team collaboration and website planning from the comfort of your own home or office by  Bringing Your Dream to Life, increasing your internet exposure, boosting sales and so much more.
During our limited pre-sale, you will gain access to THE WOODY WEB BUILD for life – nothing else to pay ever again.
ORDER NOW
This unique and free WordPress plugin allows you to boost your website SEO by slowly building your Keyword Targeted Backlinks.
Download Free
AI Unique post generation
Generate unique and fresh daily content with AI. This plugin will find the latest trending topic relevant to your website. The algorithm will pick the best performing video content around the subject to produce a unique post/page for your site/blog.
Order Today
Make all your images SEO friendly with fully automated AI image tagging. The Computer Vision Algorithm returns alt, title, and description tags by recognising thousands of objects, living beings, animals, scenery, and actions.
Order Today
Let's start a new project together
Our unique web builder makes it easy to pick and choose the perfect blocks for your site and add available tools to increase your audience.
You'll also gain access to Analytics and integrated popular apps with WOODY WEB BUILD
Finally, you'll gain access to an online community of WWBB members, to share information and ideas. During our limited pre-sale, you will gain access to WWBB membership for life – nothing else to pay ever again.
Transform ideas into reality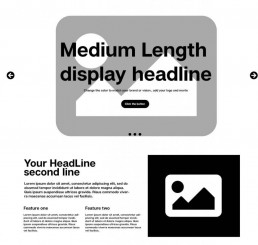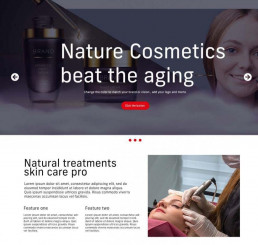 Change the color to match your brand or vision, add your logo, choose the perfect layout, modify menu settings, add animations, add shape dividers, increase engagement with call to action and more.
ORDER NOW
Reading area
Facebook's pivot to the metaverse is reportedly sparking internal disruption and on the uncertainty the New York Times recently spoke with several current and former meta employees in a new report outlines the challenges of transitioning to the largely theoretical concept Meda currently employs more than 68,000 people and since the company's Rebrand last fall when did recruitment for jobs related to the metaverse reporter for the New York Times and author of an ugly truth I think you so much for joining us great to have you here so Facebook appears to be going with the metaverse but as you point out in your peace is not quite like the time of transition from desktop to mobile a decade ago this is still a technology that not that many people are familiar with so. Can you please explain exactly what the metaverse is and give us an idea of Mark Zuckerberg vision for transitioning to this